Pace1 Installation Grease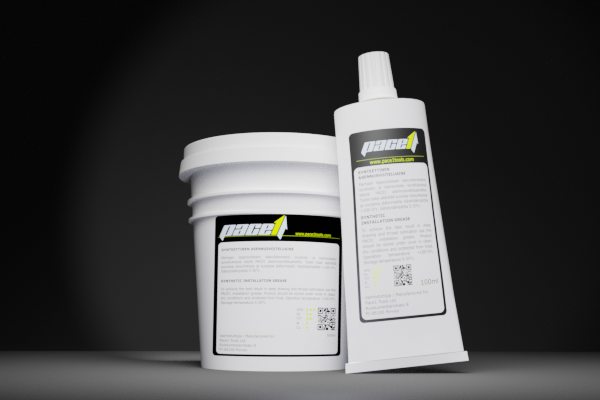 Synthetic Installation Grease for the most demanding metal forming and lubrication purposes.
After a long and determined development process the PACE1 Installation Grease was created. The Installation Grease is usable in tube bending, deep drawing, metal forming and thread lubrication processes. The main purpose of this highly efficient and environmentally friendly paste is to lubricate and to prevent seizing. Extend tool life while protecting the material from adverse external influences. The grease is easily washable - without the use of chemicals and degreaser. Non-flammable, not leave stains on the material, odorless and without undesirable effects on the environment. They have no negative impact on the health of workers and not irritating skin.

To achieve the best possible end result use the PACE1 Synthetic Installation Grease always on surfaces, threads and in places where you want to guarantee the best possible lubrication.
Non-Oil
Non-toxic and biodegradable
Washable with warm water
Creates protection layer
Precents corrosion and microbical growth
Applicable at high pressure and temperature
Increases effectivity
Prolongs durability
TECHNICAL SPECIFICATIONS
Operating temperature: 0-100°c
Storage temperature: 5-35°c
pH: 8.7
Viscosity [ISO]: 250.000 cSt
Designed for: AISI, Fe, TIT, Al, Cu
Package sizes: 100ml, 500ml, 25x 100ml (retail box)
SAFETY DATA SHEET

SDS-ALTO100-EN (v1.1)
SALES
For sales please contact your local DISTRIBUTOR