Pace1 Final Tightening Machine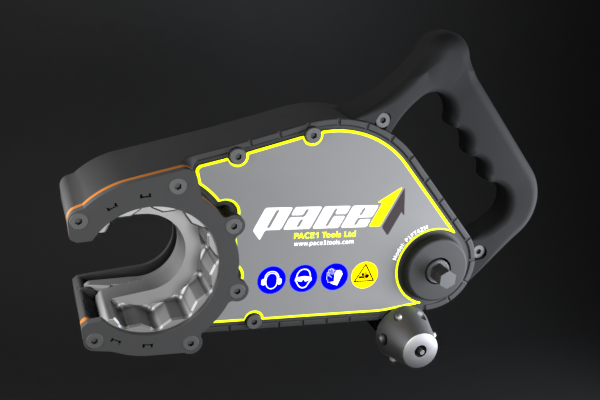 The efficient and light nut tightening machine for hydraulic fittings.
After a long development period the PACE1 Final Tightening Machine has come to life. The machine is used for tightening the hydraulic fitting nuts.
To achieve the best end result we recommend to use the PACE1 Installation Grease in all the surfaces and threads where you need the best possible lubrication.
TECHNICAL SPECIFICATIONS
Fitting sizes: 16-42mm
Maximum torque: 1000Nm
Maximum input torque: 100Nm
Weight: 5.2kg
Size: 280x180x160mm (PxLxK)
Tool head size: 95x79mm (LxK)
SALES
For sales please contact your local DISTRIBUTOR
PATENTS
EU - nr 3426440 - Tightening device for tightening pipe connection
USA - nr 10,821,576 - Tightening device for tightening pipe connection
Japan - nr 6689417 - Tightening device for tightening pipe connection