Pace1 Press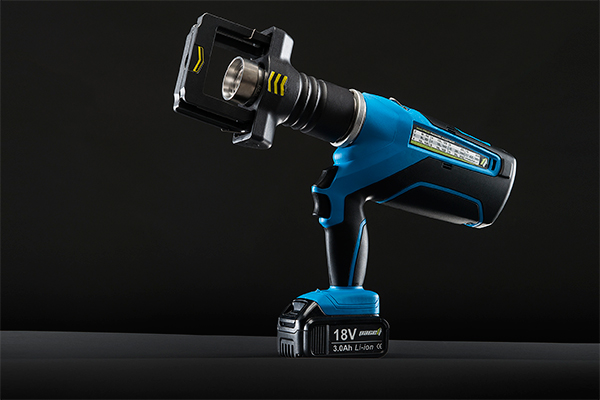 Pace1 Press preassembling machine for cutting ring installations 6-42 mm. Light weight, easy to use and fast, Pace1 Press is a unique product.
Many professionals have contributed their tens of years of experience to create this innovation, which incorporates new thinking with proven technology. PACE1PRESS pre-assembling machine is designed to meet user's needs. It will make work easier, quicker and more efficient. Pre-assembly can be done on site and the tool is easy to move even to difficult locations. This way it reduces the time needed for each installation significantly, thus creating cost savings and increasing profitability.
Pre-assembling machine:
Light, but extremely powerful. Designed for hydraulic and sprinkler pipes (also Hi-Fog) installations. Easy and simple to use: Socket change and pressure adjustment take just few seconds. Easy to move around with the shoulder strap, that also reduces stress on arms. Revolutionary technology protected by several global patents.
Technical specifications:
Battery operated – one fully loaded battery is enough for 150-200 work cycles, depending on pressure applied.
Voltage: 18V 3.0Ah Li-ion battery
Weight: 7kg
Pipe diameter: minØ 6mm maxØ 42m
Designed for DIN 2353 / ISO 8434 fittings.
More info:
Sales package includes:
PACE1 PRESS pre-assembling machine, 18V 3.0Ah Li-ion battery (2 included), Battery charger (Quick), Shoulder strap, Heavy Duty case.
Extras available:
Tooling sockets 6S – 38S, 6L – 42L (LL-sizes on special request), Tripod stand, Table stand
SALES
For sales please contact your local DISTRIBUTOR
PACE1 PRESS ACCESSORIES